FASHION WORLD TOKYO 2023 - HEMP FORTEX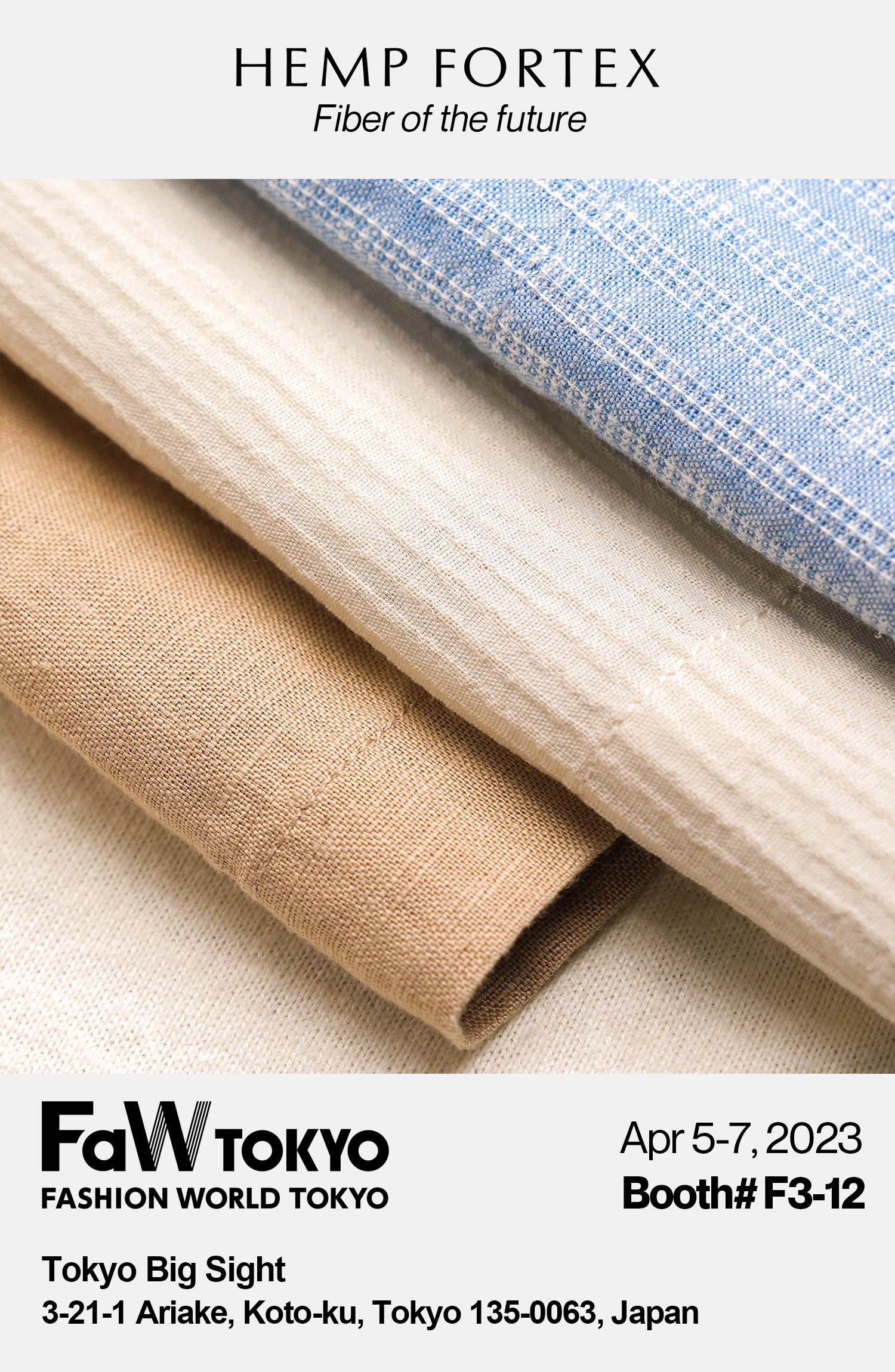 FASHION WORLD TOKYO
2023.4.5~4.7
Booth# F3-12
3-21-1 Ariake, Koto-ku, Tokyo 135-0063, Japan
Hemp fabrics and garments are the future of fashion.

We values sustainability and environmental stewardship, and our fabrics are made from sustainable naural resources. We also offers a wide range of styles, so you can find something that fits your personal style no matter what it is!

Come see HEMP FORTX at Fashion World Tokyo 2023!
Leave a comment