Shanghai Intertextile 2023 HEMP FORTEX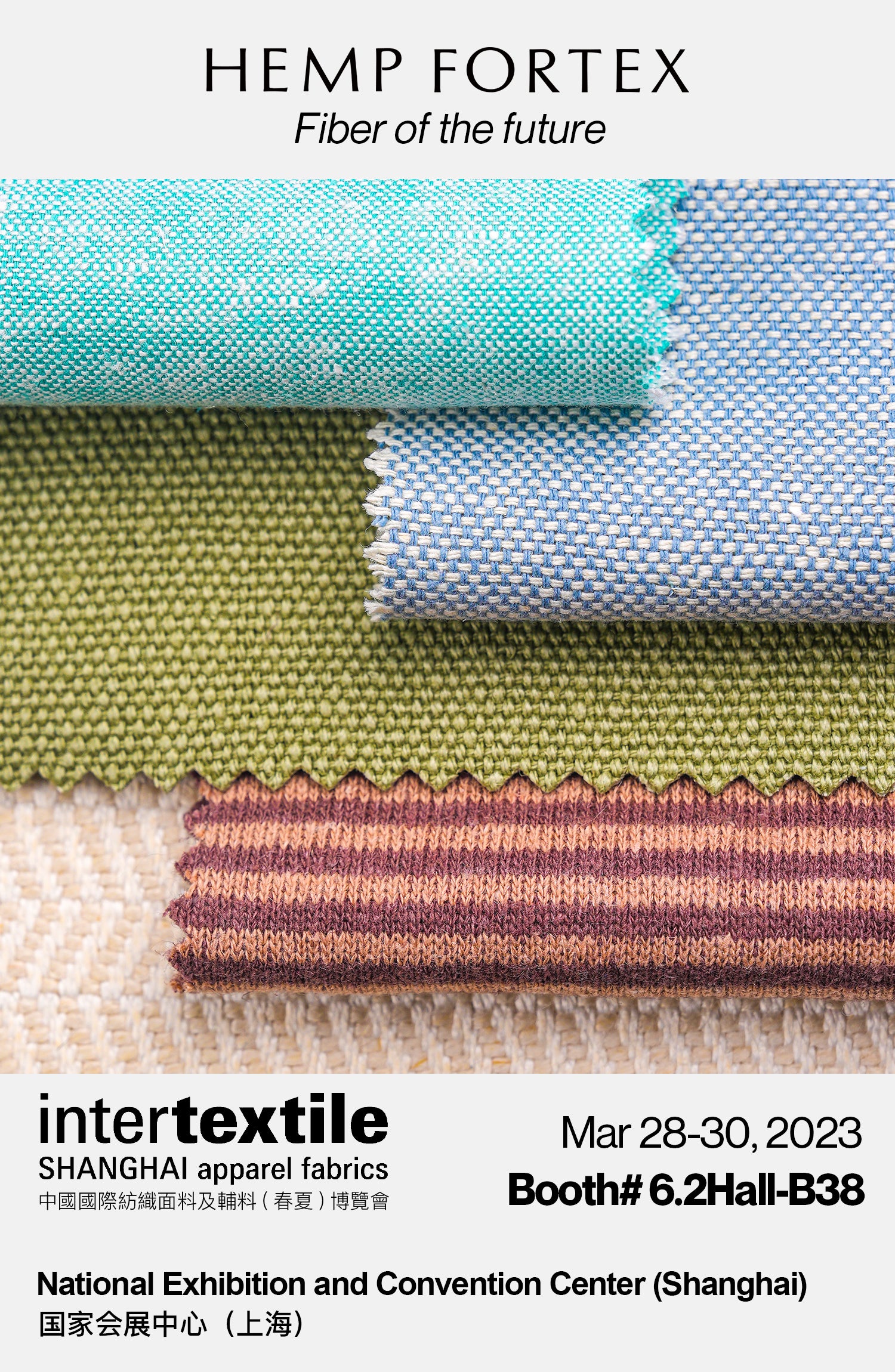 Discover Sustainable Textile Solutions at Shanghai Intertextile 2023
HEMP FORTEX's hemp fabrics will be on display at the Shanghai intertextile exhibition from March 28 to March 30.

The hemp fabric is made of 100% natural fibers, and it can be used in all kinds of products, including clothing and accessories.

We are very excited about the opportunities that this new material will bring us. We hope you will come check it out!
Shanghai Intertextile is one of the biggest textile trade shows in the world, bringing together thousands of exhibitors and visitors from around the globe.
In 2023, HEMP FORTEX will showcase its latest innovations in sustainable textiles, highlighting the many benefits of using hemp fiber as a more eco-friendly alternative to traditional materials.
As one of the pioneers in the use of hemp fiber in textiles, HEMP FORTEX has established itself as a leading innovator in the industry.
Their products are renowned for their durability, softness, and eco-friendliness, and their commitment to sustainable and ethical production practices has made them a favorite among eco-conscious consumers worldwide.
Their products range from apparel and accessories to home textiles and industrial fabrics, offering a wide range of options for customers looking for sustainable solutions.
At Shanghai Intertextile 2023, attendees can expect to learn more about the benefits of using hemp fiber in textiles, as well as discover the latest innovations in sustainable textile solutions.
Exhibitors from around the world will showcase their latest products and technologies, offering a glimpse into the future of sustainable textile production. With so much to see and learn, Shanghai Intertextile 2023 is an event not to be missed.
Whether you're a textile industry professional, a sustainability advocate, or simply someone looking for eco-friendly alternatives to traditional textiles, Shanghai Intertextile 2023 is the perfect opportunity to connect with like-minded individuals and discover the latest innovations in sustainable textile solutions. Register today and join us at the world's leading textile trade show.
Leave a comment